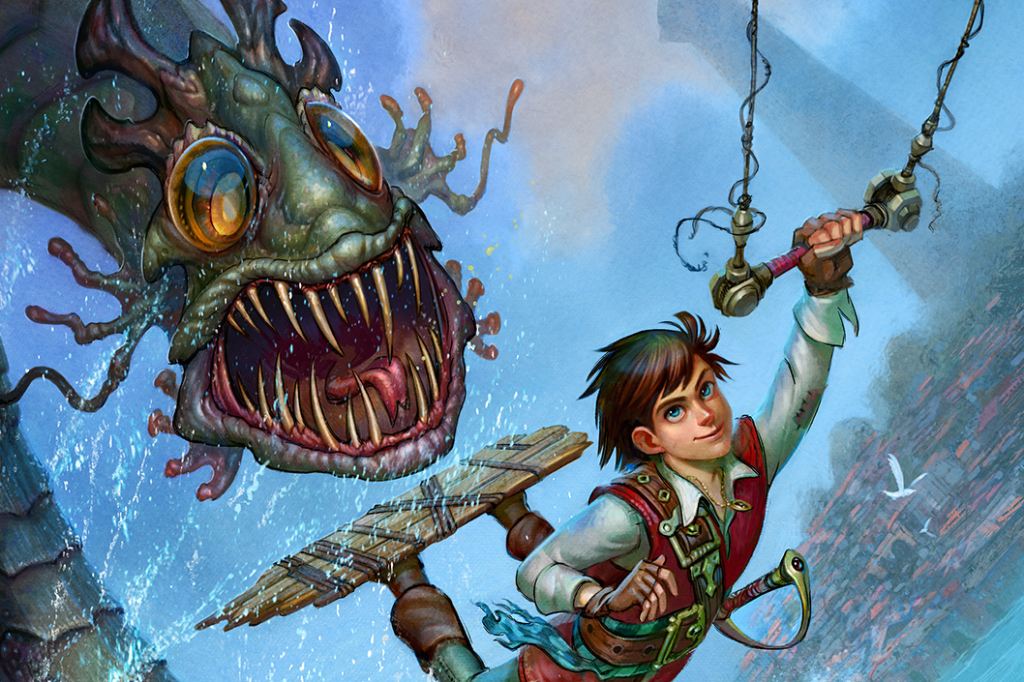 The first review of SEABORNE: THE LOST PRINCE is in, and it's great! The venerable Kirkus Reviews had some very kind words about my little pirate story. I shall go to bed tonight validated and very much relieved. Read the full review below:
Orphan, pirate, spy, and prince are just some of 13-year-old Dean Seaborne's many titles.
His surname indicates that he is an orphan born of the sea. His employment as spy for the ruthless pirate king One-Eyed Jack suggests a life full of duplicity and danger. The mark on his arm hints at a surprising destiny. Dean's latest mission ends badly with a sunken ship, a missing captain, and a crew thrown into the sea. When his rescuer tells him that he is the lost prince of Zenhala, a mythical island full of treasure, Dean is more than a little suspicious. But when One-Eyed Jack decides to hold him personally responsible for the ship he lost, Dean's only option is to leverage the situation to his benefit. However, not everyone in Zenhala, a real place after all, is happy to see him. Dangerous quests, a beautiful girl, and an epic battle force Dean to decide who he is and what he believes. Nonstop swashbuckling action is sure to entice even the most ardent landlubber, while courtly intrigue and well-crafted characters will satisfy readers looking for depth in their adventures. The proposed first in a series from the soon-to-be-shuttered Egmont USA, it will have readers hoping the rest of the series is picked up quickly by another publisher.
High-seas adventure with surprising twists. (Adventure. 8-12)