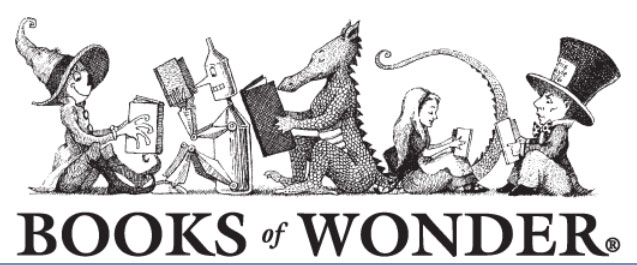 I am thrilled to be heading back to Books of Wonder in New York City to join a panel on "Fantastic Middle Grade Fiction." I'll be there to sign and talk books with the following talented authors:
Michael Northrop – Amulet Keepers (Tombquest #2)
Diane K. Salerni – The Inquisitor's Mark (The Eighth Day #2)
Paul Durham – Fork Tongue Charmers (The Luck Uglies #2)
Josh Lieb – Ratscalibur
This will be my third time on a Books of Wonder panel, and it's one of my favorite places to visit. Everyone knows I'm a huge fan of indie bookstores, and if you've ever been to Books of Wonder, I'll bet you are too. If you haven't seen the inside of this store yet, try to come out on May 2nd. You'll be glad you did.
I'll be there from 1 – 3pm. Hope you can make it!