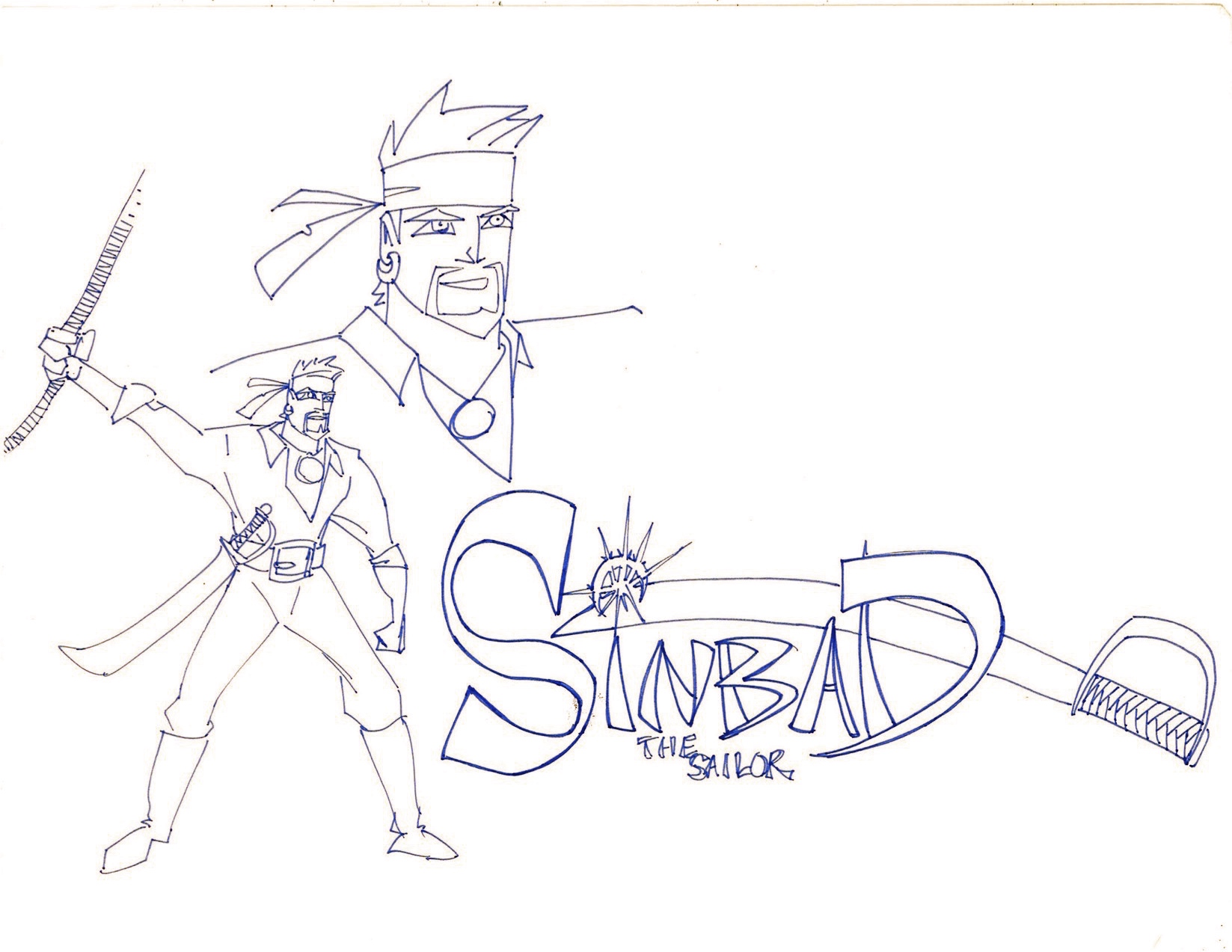 This is an old sketch of the classic character, Sinbad the Sailor.
I remember trying to draw this one in the style of hand-made Disney animation. I did it shortly after watching the film Aladdin, thinking I would one day produce such a film. Animated movies and characters like this had a huge impression on me and my imagination.
I never made a Sinbad movie, but 20+ years later, my own seafaring adventure is finally coming out in the form of Seaborne: The Lost Prince. Sometimes when an idea gets its hooks in you, it never lets go.