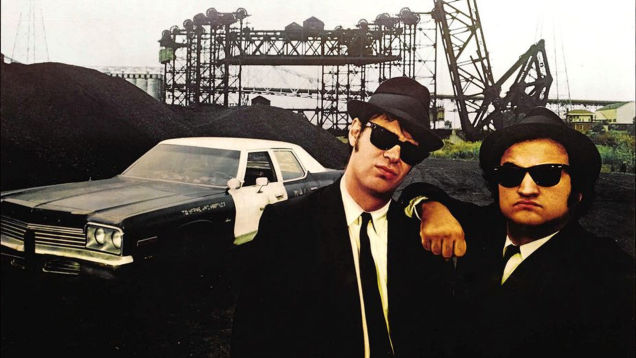 Just checking in with a quick summer update. Since the publication of SEABORNE, I have been pretty much M.I.A. in the world of social media. My Twitter, Facebook, blog post, and podcast productivity has suffered greatly, but with good reason! I've been writing. A new series idea grabbed hold of me back in May, and I have been working tirelessly on that. That's the kind of writing I am supposed to be doing.
I have this picture of the Blues Brothers on my desktop. Every time I think about writing something other than a chapter in the new book, I imagine Jack and Elwood grilling me: "Don't you have something more important to do right now?"
Message received, boys. Back to work I go.